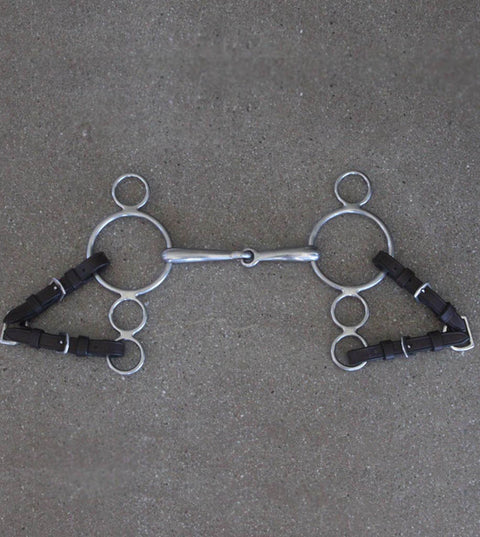 Hinterland
Paddock Raakie Pelham Rounders
The Hinterland Paddock Raakie Pelham rounders are a must have accessory for Pelham or Dutch Gags. Say goodbye to fiddling with double reins, especially in the jumping ring, or use them to soften the action of a Dutch Gag. 
The adjustable straps are an important feature, because you can therefore dictate if you want the bit to have a little more leverage on the top or the bottom ring, depending on how much leverage on the poll you prefer.
They feature two adjustable leather straps connected by a stainless steel D-Ring to attach your reins.
Sold as pairs
Composition
Hand-crafted from signature Hinterland, pre-oiled leather -soft, supple and ready to put straight on your horse.

Stainless Steel Fittings
Dimensions
Available in both Black and Havana

One size fits all 

Sold as pairs
At Hinterland, we care about finding the best possible fit for yourself, your horse or your pup. If you have any questions please email us at shop@hinterland.net.nz