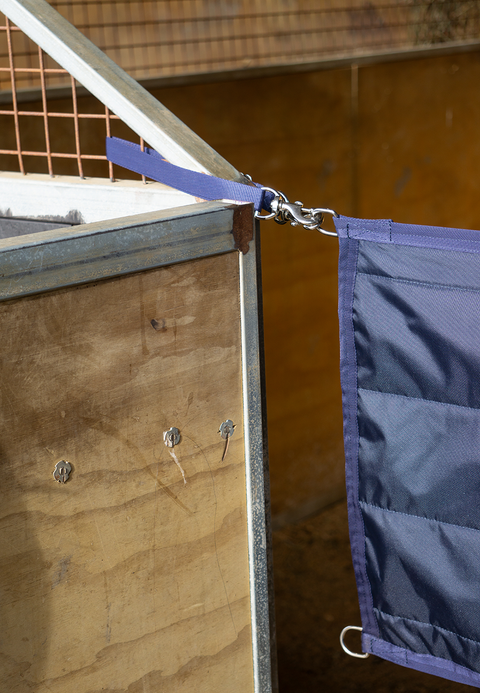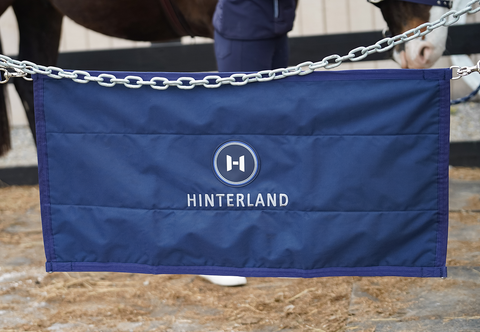 Hinterland
Hermitage Stall Guard
The Hermitage Stall Guard is a new favourite here at Hinterland. Ideal for allowing additional light and airflow into your horses' box, whilst also keeping them in place! It has been made to fit nicely across most door frames and yard gateways, with fully adjustable and removable straps so you can attach it just about anywhere. Four heavy-duty trigger clips keep the guard in place, with two extra straps at the bottom to ensure no wily ponies even consider crawling under it!
It features 1000 denier triple weave ripstop nylon, with lightweight quilting, giving it a luxurious look, yet remaining strong and practical.
We love it!  You will too!

Features

1000 denier triple weave fabric ripstop nylon
four completely adjustable and removable nylon straps
heavy-duty trigger clips
Quilting
HINTERLAND embroidery and new season rubber logo
Dimensions
Available in ONE SIZE  100 x 50 cm

Available in signature Hinterland Navy